RESNET


SmartHome Newsletter

Get all the latest news on home energy efficiency!
How to Efficiently Use Your Fireplace
February 21, 2014
Struggling to stay warm this winter? Maybe you've overlooked the pile of wood sitting in your fireplace in the living room. For many homeowners, making a fire is a cost-effective way to provide heat to your home so that you're not in a constant battle with your thermostat. But you should know that an inefficient fireplace wastes heat, and wasted heat means energy inefficiency. So, if you have an old fireplace and you're not ready to give it up, consider the following:
Tips for an Energy Efficient Fireplace
When your fireplace is not in use, ensure that the damper is closed tightly otherwise there will be significant heat loss. Also, check your damper occasionally to see that it is in working order by opening and closing it.
Install glass doors for your fireplace if you use it from time to time. These doors will ensure that the warm air from your home is not lost up the chimney, and that cold air from outside does not travel in.
Purchase a new fireplace insert if you light a fire regularly. An alternative to replacing the entire fireplace, a new and well-designed insert will keep the heat flowing through your home and not out the flue. An insert consists of fireplace doors (either glass or metal) along with an outside combustion air vent that uses outdoor air to preserve the fire.
Do you have a wood-burning fireplace? If so, you'll leave less of a carbon footprint if you use waste wood or wood that has been sustainably harvested. Also, make sure that your pile is dry because wet wood yields more smoke than heat.
Not a big fan of lighting fires? If your fireplace is not in use, then shut the damper and fill the chimney with insulation. But before you do that, make sure to clean your chimney first.
Looking for more information?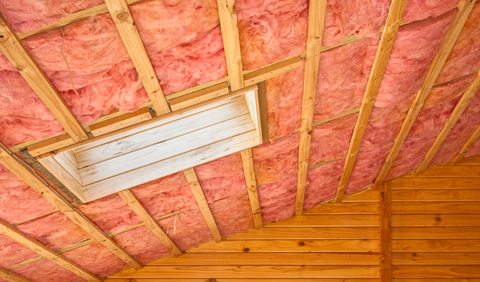 It's hard to believe but 90% of existing American homes are under insulated. That means 90% of existing American homes are...
»Read More
Views: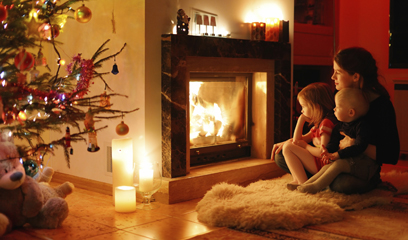 Now that we're in the middle of winter, don't panic if your heater breaks down! Believe it or not, there are a number of...
»Read More
Views: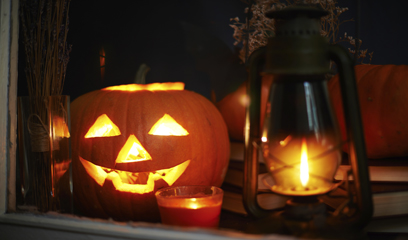 It's that time of year again when ghosts, ghouls and goblins emerge from their dark recesses to stalk the earth, but they...
»Read More
Views: