Financial Aid For Energy Efficient Homes – Infographic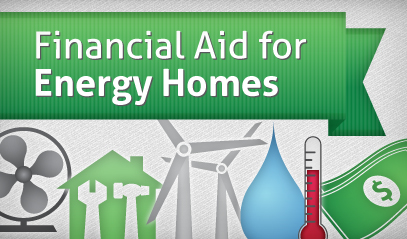 Get all the latest news on home energy efficiency!
It's not always easy to keep track of the many financial incentives being offered to homeowners who want to make energy efficient homes. That's why we decided to create an infographic – to give you a clearer picture!

Related Articles

Appliances that are not operating in an energy efficient way can be one of the reasons for your high energy bills. If you're wondering which...

Energy efficient homes cost less to run, are more comfortable to live in and enjoy higher resale values. Here's a quick consumer guide to home...

For the 2014 tax season, qualified homeowners who have invested in energy efficient features for their homes can cut the cost of home improvement...