Financial Aid For Energy Efficient Homes – Infographic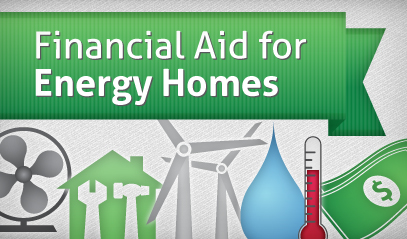 Get all the latest news on home energy efficiency!
It's not always easy to keep track of the many financial incentives being offered to homeowners who want to make energy efficient homes. That's why we decided to create an infographic – to give you a clearer picture!

Related Articles

Dwindling natural resources, increased global pollution, and deforestation on a massive scale – these are some of the unhappy truths that Earth...

Many homeowners have been waiting to see what tax incentives the government is offering for energy efficient home improvements made to homes in...

High utility bills are a major problem for many American households. Fortunately, there are steps you can take to reduce those costs and pay less...