Financial Aid For Energy Efficient Homes – Infographic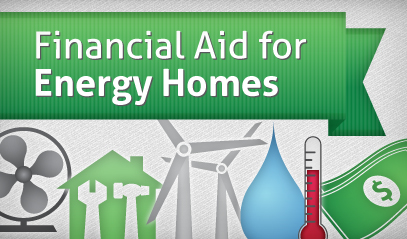 Get all the latest news on home energy efficiency!
It's not always easy to keep track of the many financial incentives being offered to homeowners who want to make energy efficient homes. That's why we decided to create an infographic – to give you a clearer picture!

Related Articles

High utility bills are a major problem for many American households. Fortunately, there are steps you can take to reduce those costs and pay less...

A direct impact on your cost of living and your quality of life is energy loss, and I don't mean feeling tired all the time. What I'm...
By RESNET
On February 28, 2014

Americans are getting smarter when it comes to energy efficiency, especially when it comes to buying a home. More and more homebuyers are...
By RESNET
On February 14, 2014