Financial Aid For Energy Homes – Infographic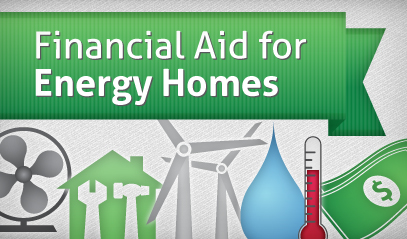 Get all the latest news on home energy efficiency!
It's not always easy to keep track of the many financial incentives being offered to homeowners who want to make their homes more energy efficient. That's why we decided to create an infographic – to give you a clearer picture!

Related Articles

Autumn heralds the return of many things, like the wearing of sweaters, raking of leaves and for kids - going back to school. And while saving...
By RESNET
On September 27, 2013

If you've ever thought about harnessing nature's power to help with energy costs, you may be able to take advantage of the Residential Renewable...

Today marks the 161st birthday of Spain's Antoni Gaudí, an architect whose signature was defined by reflections of the natural world. His works...